Today we are creating double duty by making an adorable snowball bucket!
You just need a bucket and FloraCraft® Make It: Fun® Foam: Balls
(These foam balls come in lots of sizes so you can grab whatever ones you want!)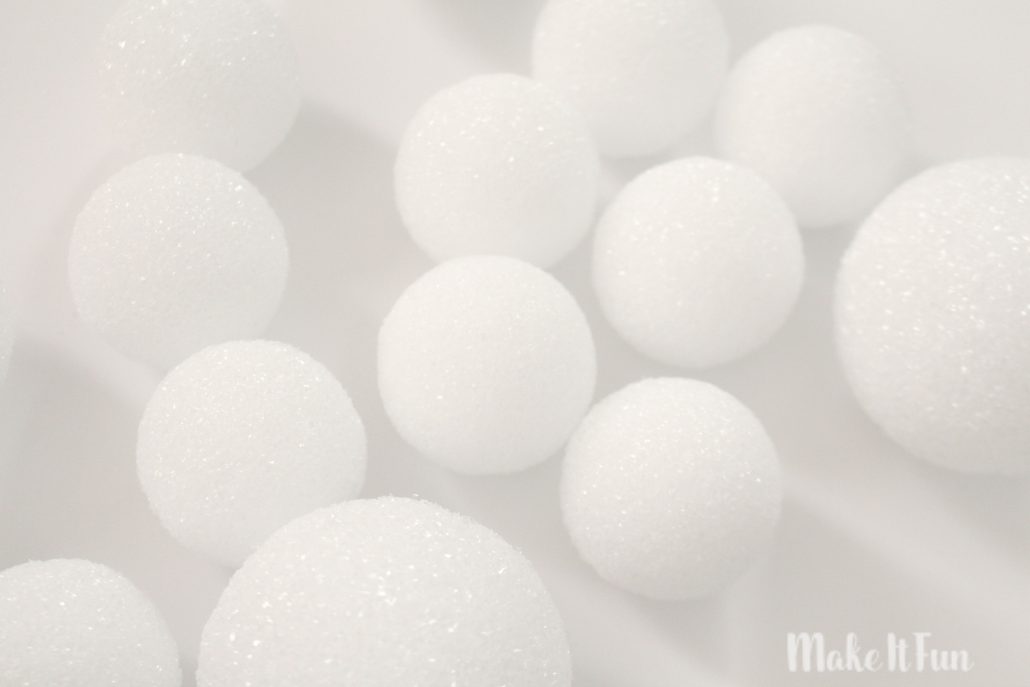 I added some vinyl to the bucket and just put the FloraCraft® Make It: Fun® Foam: Balls in! That's it! And the vinyl is totally optional! I get mine from Expressions Vinyl–they are the BEST!
This actually look so cute just as a decoration. Put it by your fireplace or on your front step.  I wouldn't put it in a place where the balls can get snow on them!
But I am always in need of quick games to play–class parties, church activities, babysitting! So I have 3 fun games you can play with this bucket of snowballs! (I love double duty!)
First one: SNOWBALL TOSS
Just put the bucket away from you and Toss the balls in! You can grab a piece of tape to put on the ground for the kids to stand behind. Easiest game to play! You can of course make fun rules: stand on one foot when throwing, throw with your left hand, throw with your eyes closed etc!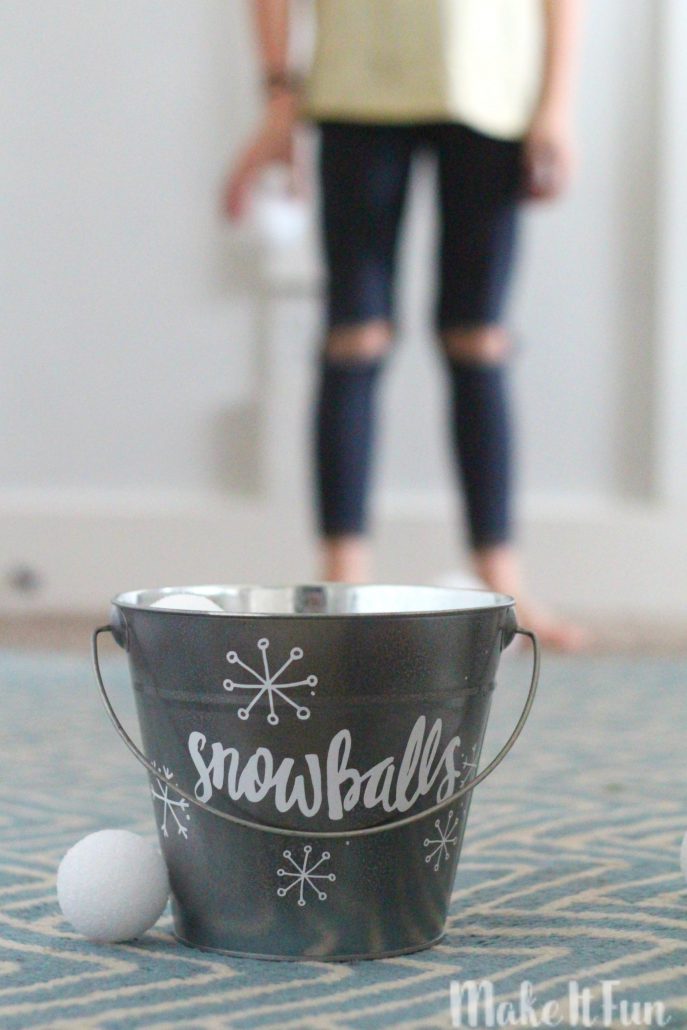 Second game: SNOWBALL BLOW
You  need a straw to play this one!
We played it by putting two FloraCraft® Make It: Fun® Foam: Balls on the edge of the table. Two people go against each other and using the straw they had to blow the ball as close to the edge as possible WITHOUT going over! It's harder than it sounds!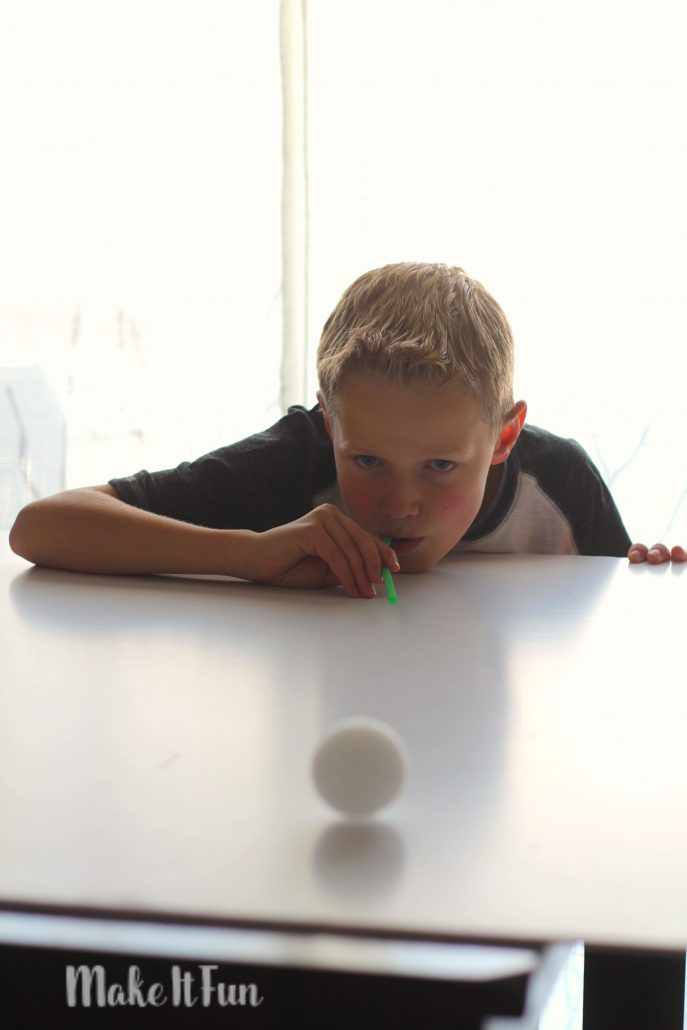 Then we got creative and put the bucket on the floor at the other side of the table and tried to see if we could blow it across the table and make it fall into the bucket! Also pretty tricky!
Last game: FEED THE SNOWMAN
I bought some foam core and cut out and painted a snowman leaving a hole where his mouth was.
Then it's just a matter of tossing it into the snowman's mouth! 
There you go! A cute bucket that doubles as a fun game in a pinch!