This post may contain affliate links–
I was redoing a section my craft room wall and really wanted a fun pineapple to sit on a shelf. And what's a crafter to do…but DIY ONE! (head over and see if you can spot it!)
Here is what you need!
Yellow paint from DecoArt
Brown Paint from DecoArt
Paintbrush
Fine-Grit Sandpaper
You will want to make sure your egg and air plant pick are sized right and will look good together.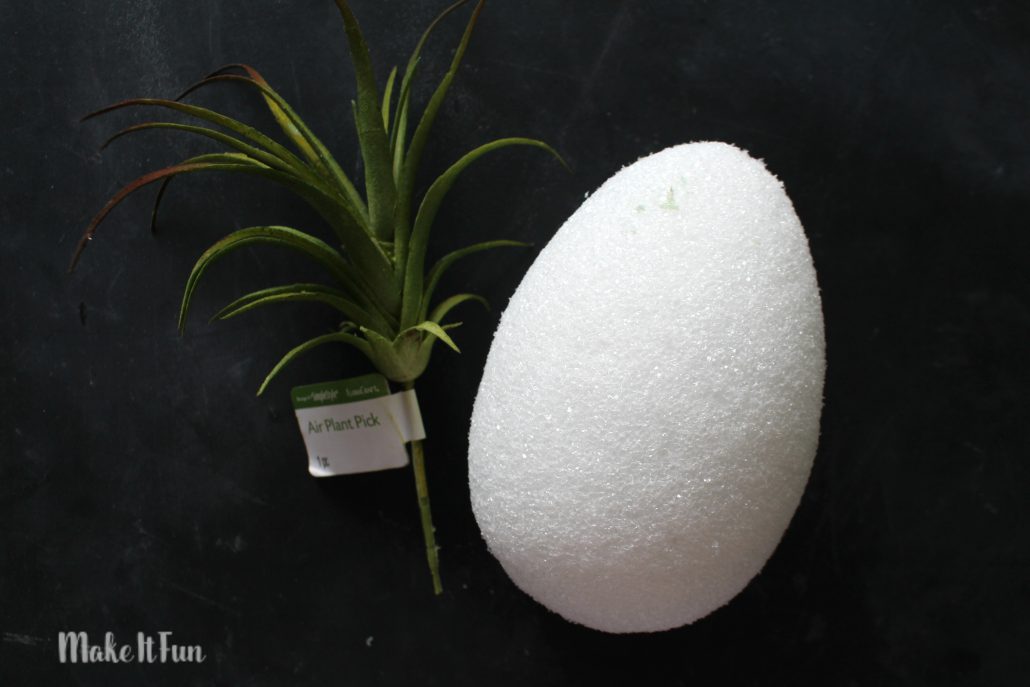 I took my cutter and sliced off the top (and rounded the edges a little bit) and then took off a little bit on the bottom so the pineapple will be able to stand without tipping over.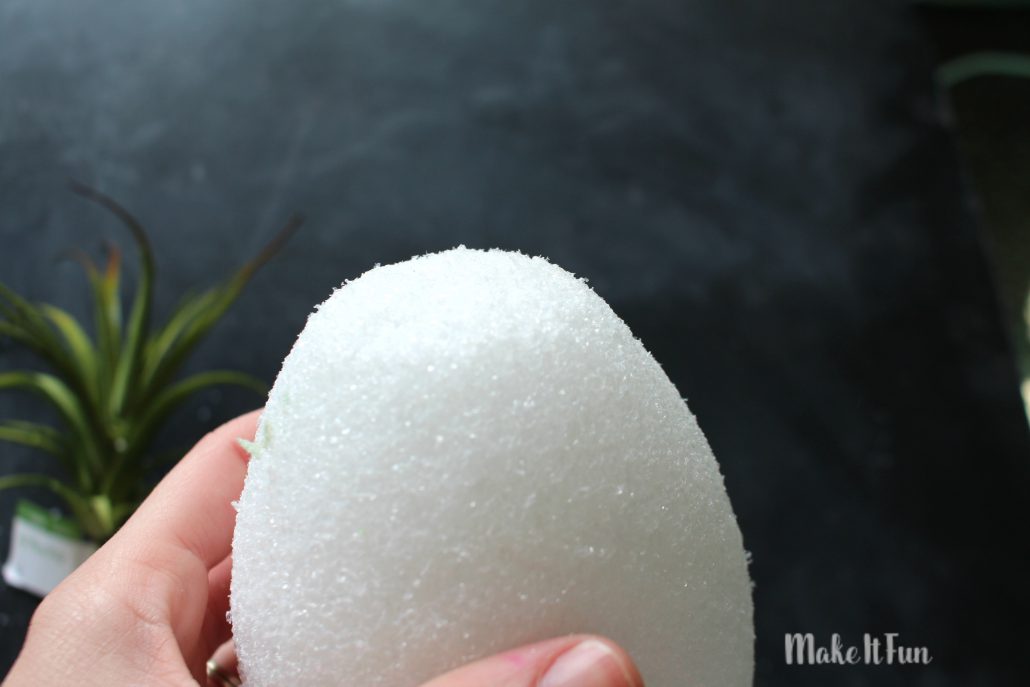 Then I just covered the whole egg with the smooth finish. This seals in the porous surface to make it paintable. After it dries I sanded off any rough edges.
I just pressed in some lines to give it the pineapple look. Since it's smaller at the top than the bottom…the lines won't be perfect but just try your best!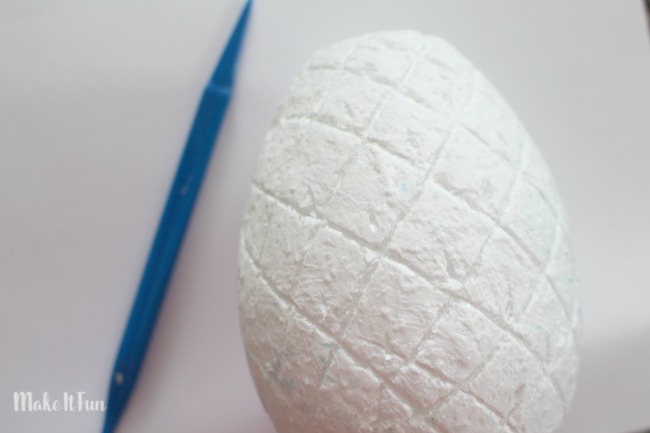 I took the brown paint and painted in all the grooves to give the pineapple some dimension.
Then covered it with yellow paint.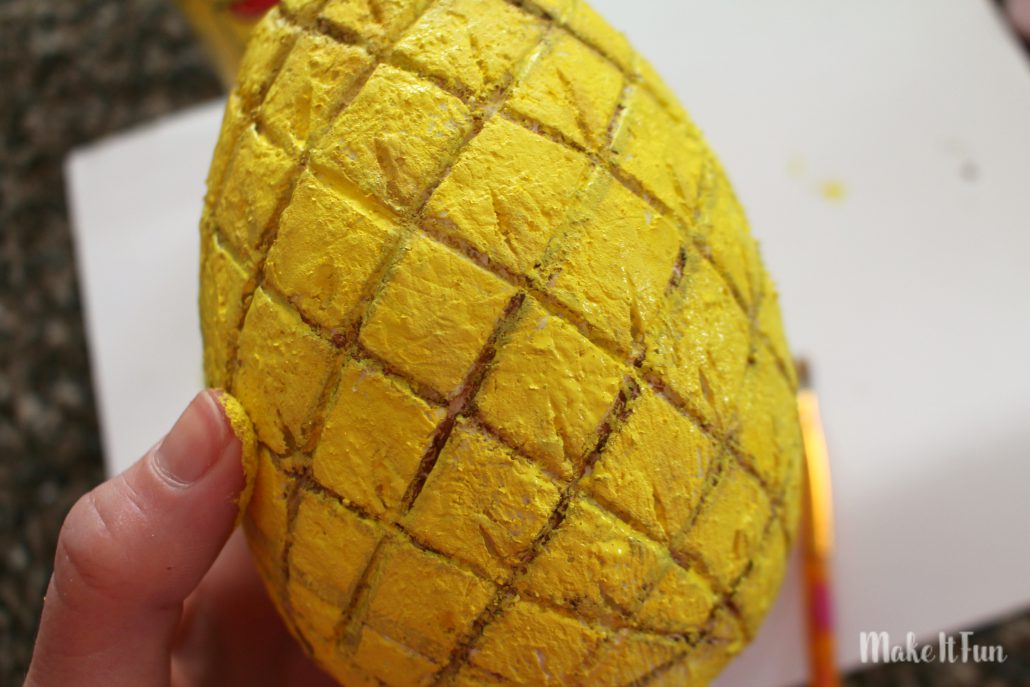 After it was dry I just pushed the air plant into the top!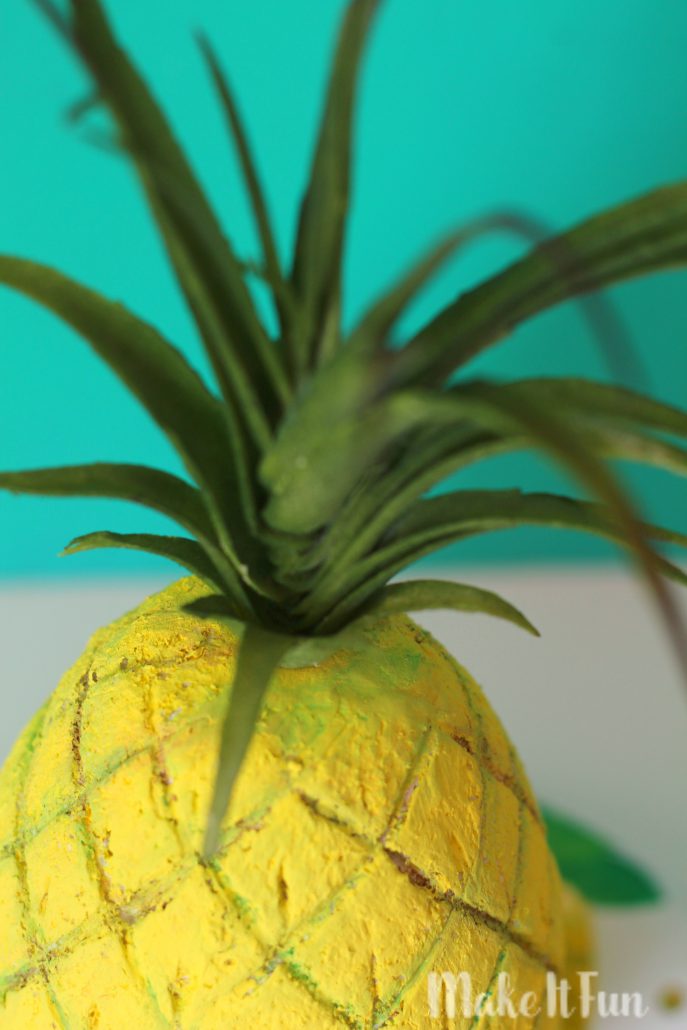 I love how it turned out! Such a fun little pop of color in my craft room!