This is a Sponsored post written by me on behalf of Walmart for SocialSpark. All opinions are 100% mine.
I've mentioned if previously. I'm cheap. i recently went on a rant about how all the cute school supplies are way expensive and the really cheap ones are plain janes. 
Last year i jazzed up some of our school supplies with vinyl.
THIS YEAR i thought we would go the Duck Tape® route!
I LOVE Duck Tape®. It's super fun to use…it's easy…and it now comes in sooo many colors and designs
I always buy Duck Tape at Walmart. They are the best price and has the most selection…I mean look at this rack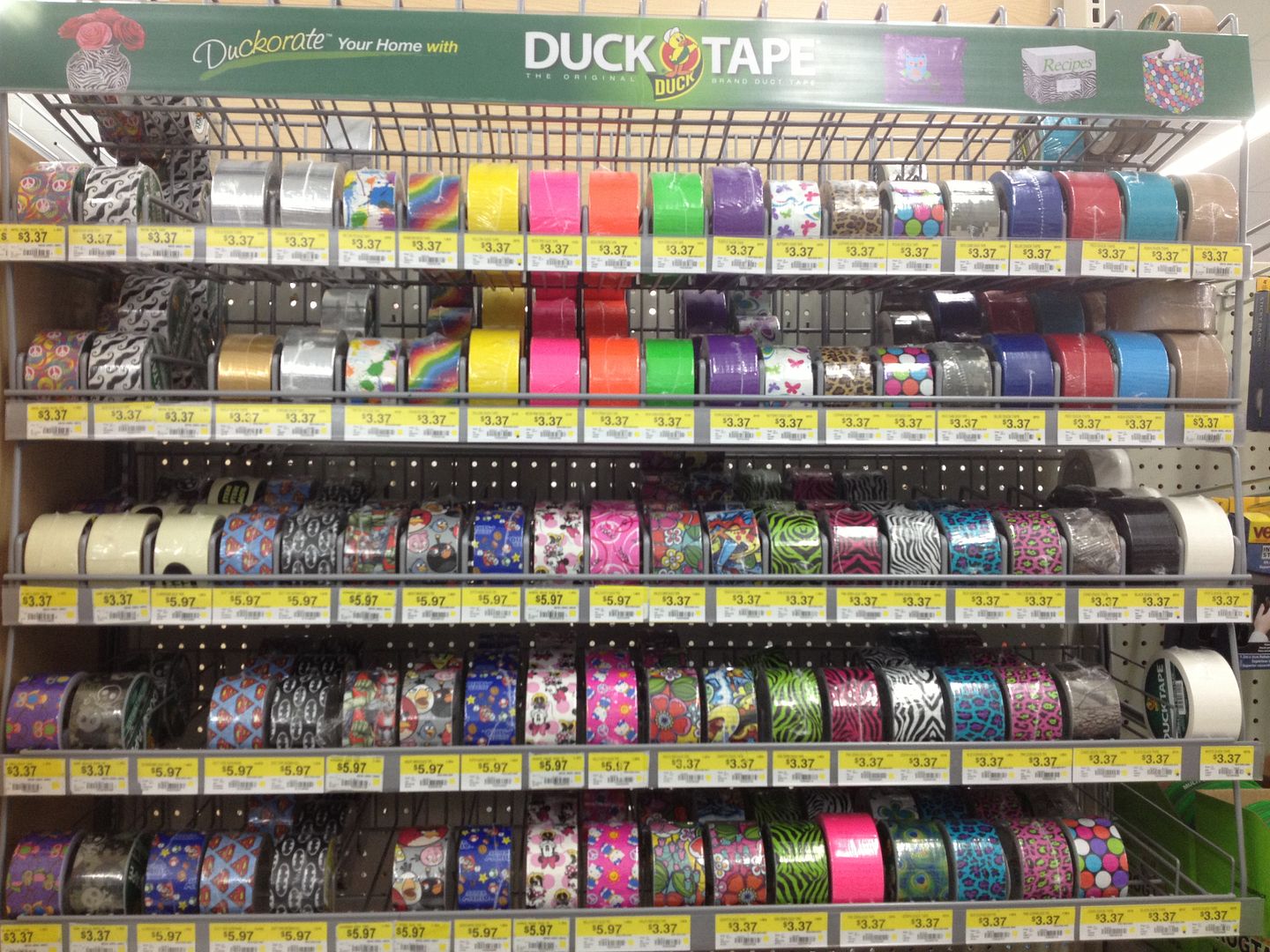 (and they had some more in the craft department too!)
First up:
This chalkboard/dry erase frame!
I just covered the frame with Duck Tape®…making sure to smoosh in all the indentions.
I covered a piece of cardstock with teal Duck Tape® and then added some chalkboard vinyl to another piece.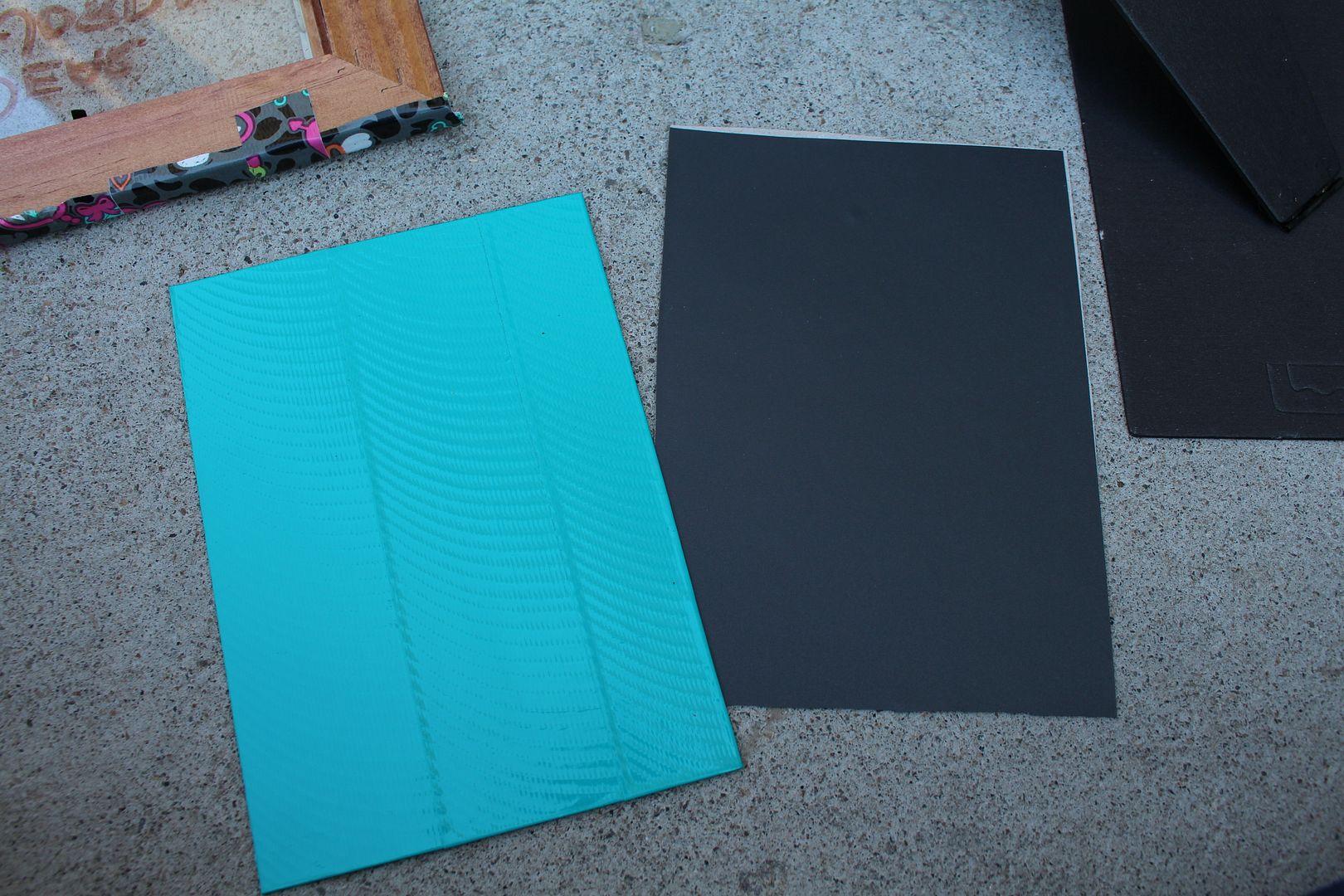 You can swap out writing on the glass for the dry erase part
or putting the chalkboard piece on top of the glass.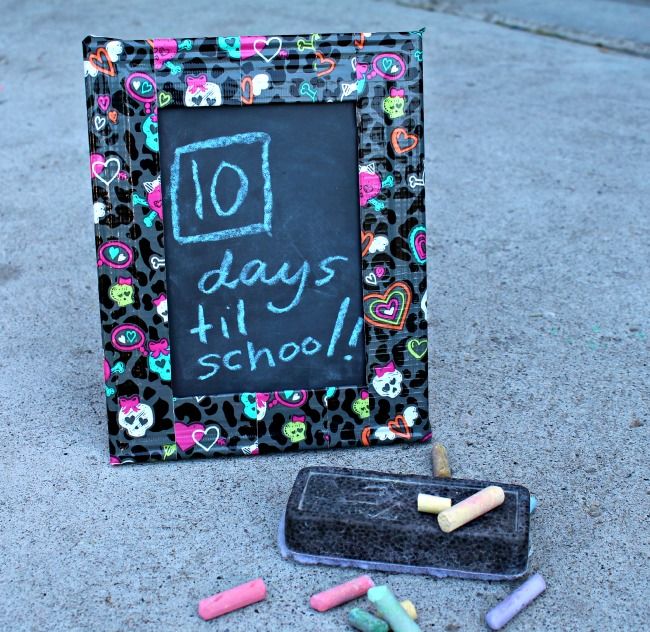 such a great and cute way to practice those letters! (or write fake letters from justin b.)
Next up: pencils.
So easy. I wasn't even planning on doing them but…all the school supplies were sitting there and it took less then two inches of tape.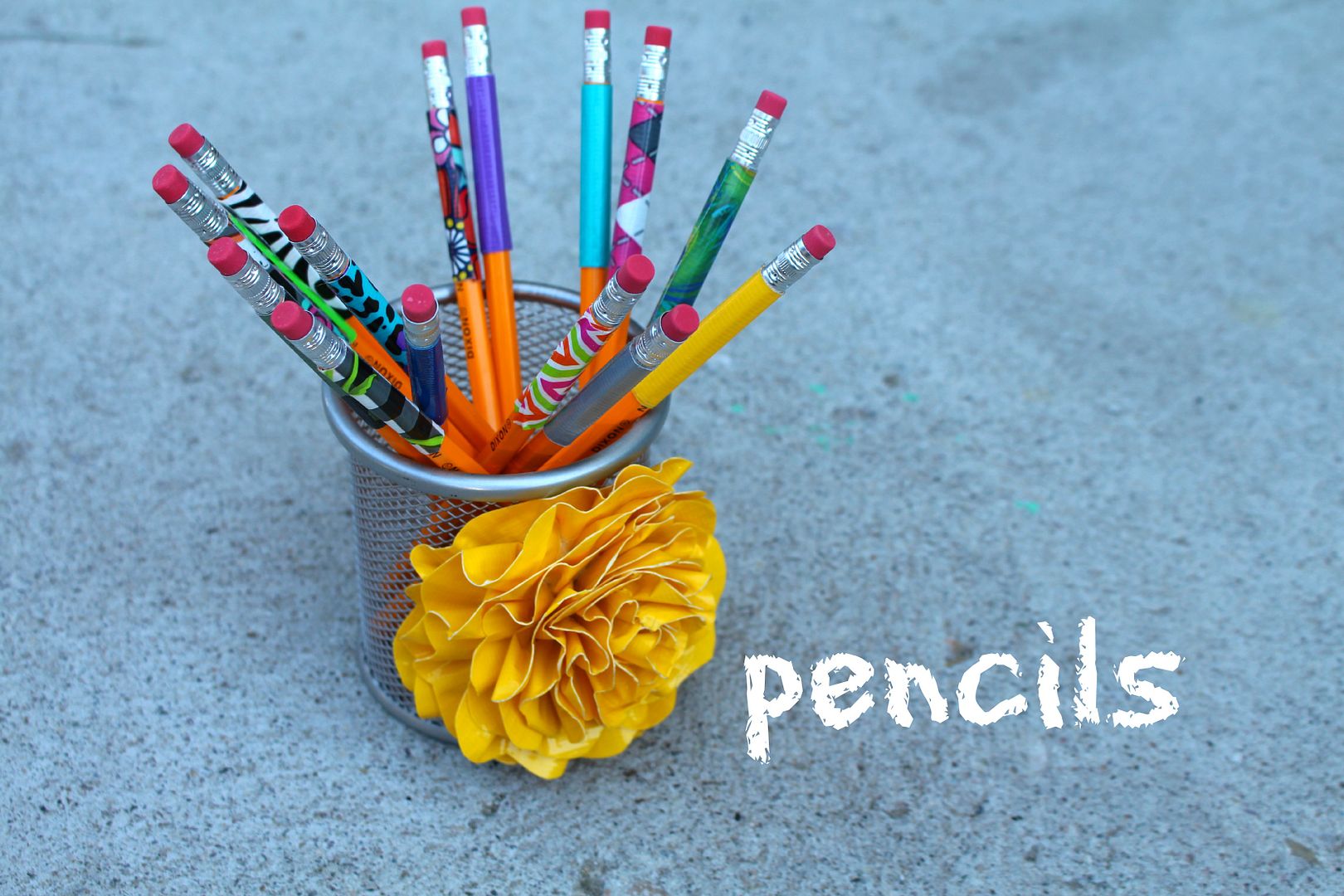 just a little personalization! (i also covered a few notebooks too!
Clipboard: i thought this would be a great teacher gift–
i mean who wants plain and boring?
You can get so creative and do an initial or an apple or zig zag! options are endless!
and last but not least (seeing how it's my favorite!)
a memo board!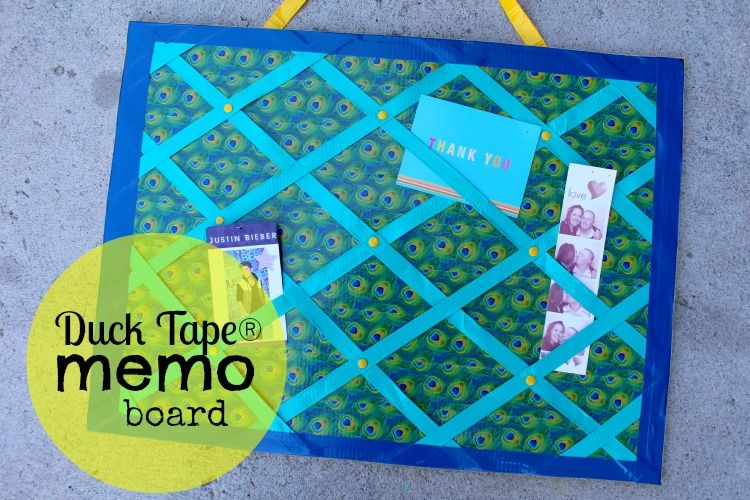 we always have extra little notes and reminders floating around our house–what a cute and great way to get organized! and guess what? it's really wasn't that hard at all!
I had some wood that was the right size (if you don't have wood you could put two foam core boards together!)  and cover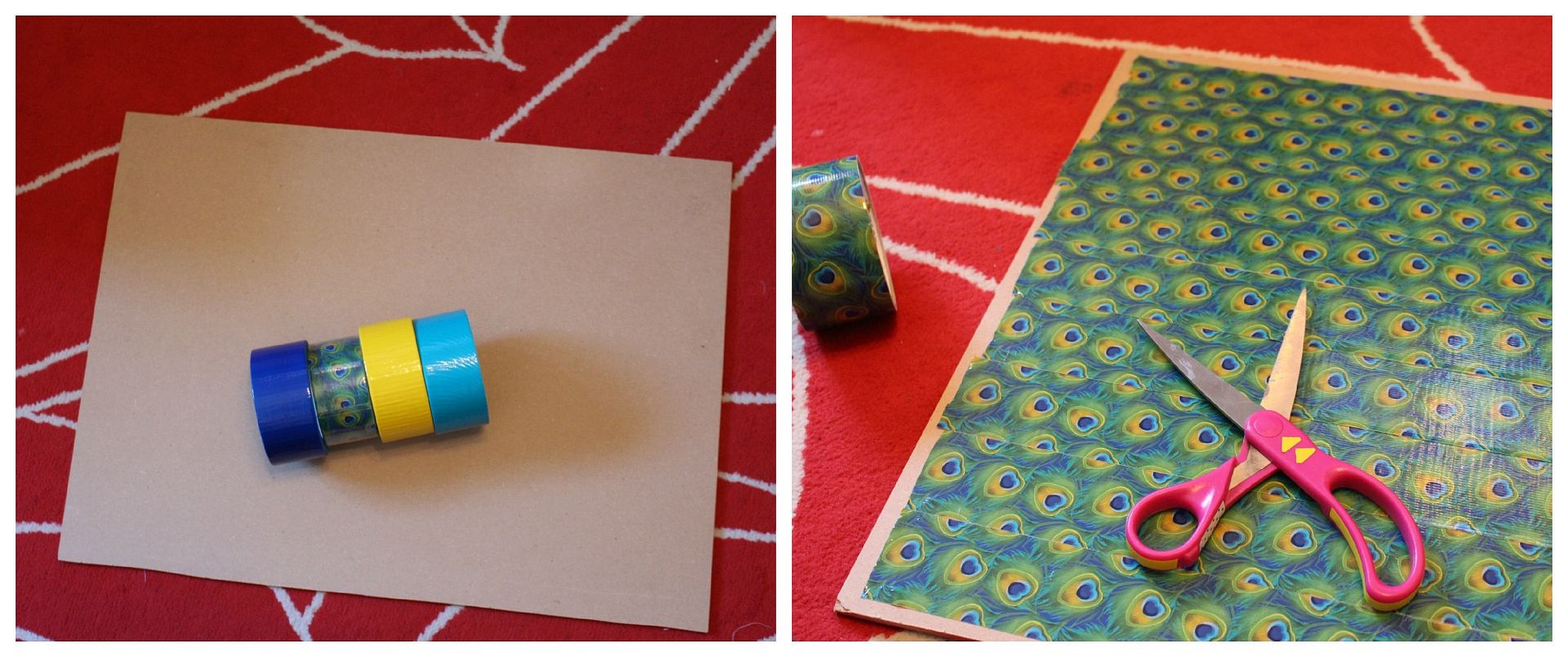 Then i made a bunch of strips by folding the sides up

Laid it out how i wanted it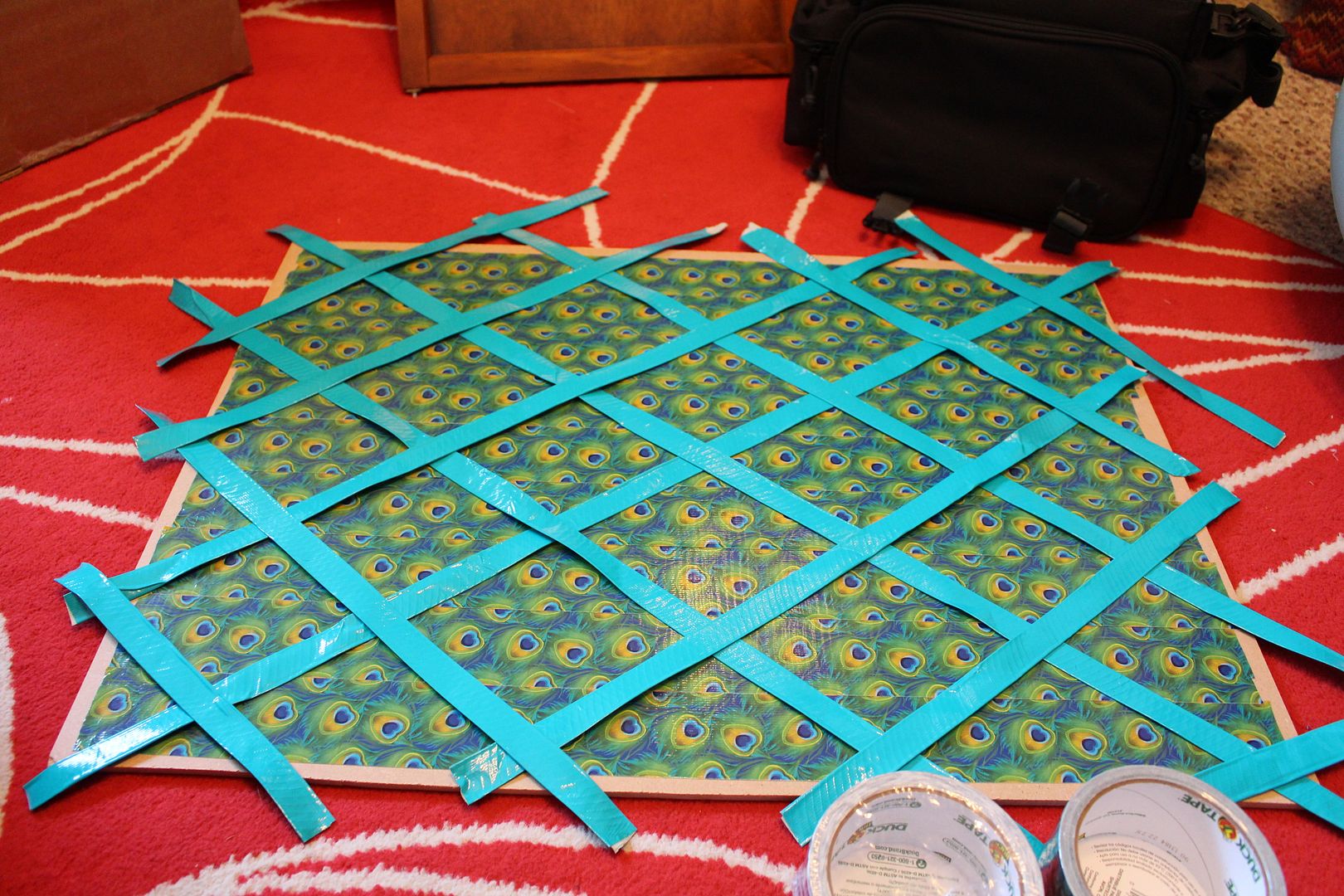 and then added some Duck Tape® around the edges to hold in place (you want these pretty tight!)
I took some push pins and covered them and hammered them into the board

it's so cute! i absolutely adore this peacock! 
alright ! i hope you are inspired to go make your life (or at least your school supplies) pretty with Duck Tape®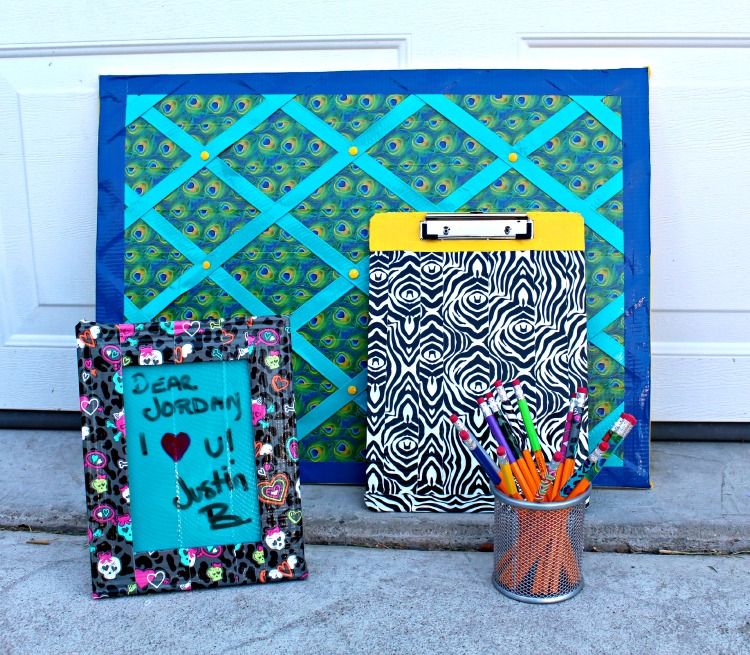 make sure to follow @TheDuckBrand for tons of creative inspiration!