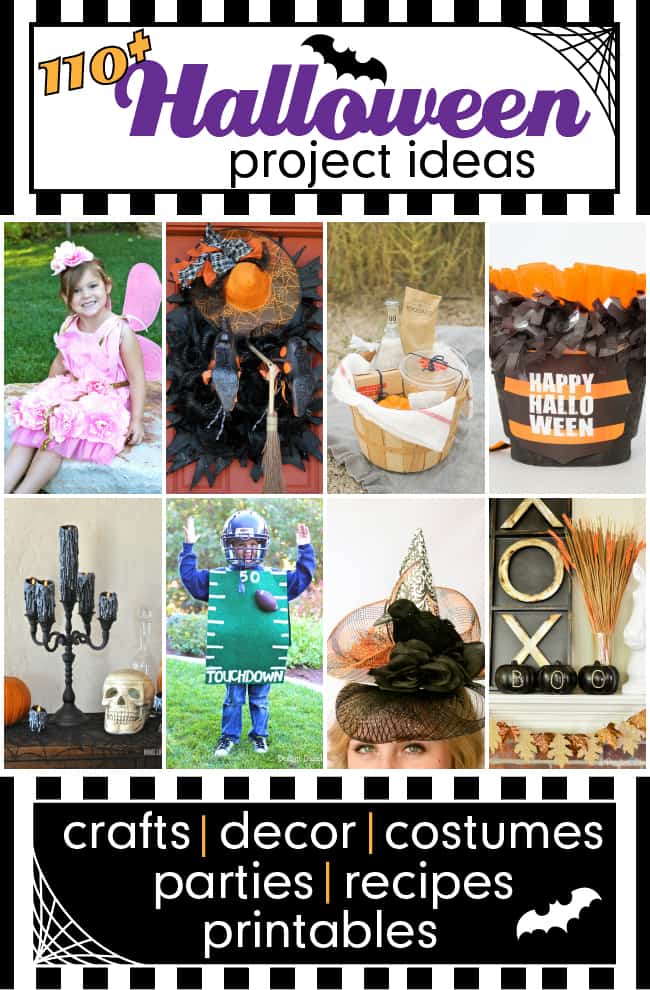 I pulled together with the creative minds of some of my talented blogging friends to bring you over 110 fabulous Halloween ideas! From costumes to parties, crafts and home decor, recipes and free printables, we have so many fun ideas to share! I guarantee you'll find a project (or 10!) that you would love to incorporate into your Halloween festivities. All week (Monday through Saturday) myself and my blogging friends will be sharing our fun creations with all of you. Each day will include approximately 20 Halloween projects and you can "hop" from one blog to another to check them all out.
I's Saturday… the last day of our Halloween Bash blog hop (sad face). I have just loved seeing everyone's creative Halloween projects!!!! You will have to check them out! But today is my turn!!!
I landed on this cute sculpey necklace!!!
Most schools in our town don't allow Halloween costumes…But I still like to be festive!!! I thought a cute diy sculpey necklace would be just the thing!!!
They are so easy too..no real sculpting talent…you just roll the desired color in your hand until it shapes into a ball (my kids even helped! if you are using white…make sure your hands are CLEAN!) Then I decorated them! I rolled out a skinny "snake" a long rope…and wrapped it around some beads. I cut out teen tiny pieces and rolled into balls and pressed into the big beads to make polka dots. and even added a spider! (two more balls with some ropes for legs!)
Things to remember when using sculpey:
Before you bake…remember to poke a hole big enough to put it on a necklace or elastic.
Also..I have  a pan that I only use for sculpey. Don't use pans that you use for food.
I spray my designs with a high gloss to give it a nice "glass" sheen to look like real beads! (after it bakes)
Then I just add–wow…my font is red. Don't know how it did that…Then I add some elastic and chain (you can follow THIS tutorial 
I added a spider to the middle bead…but you can do fun halloween charms
I made some cute little earrings to match (just hot glued onto an earring base.
we love them!!! (and her pose!!)
I even turned one into a zipper pull for my son. cause sometimes i feel like I leave him out cause girlie stuff is so easy to make!!!
So here's the final installment of fabulous Halloween ideas from our creative blogging friends. Join the blog hop & click on each of the links below, for the Halloween projects you'd like to see in more detail and it'll take you right to that post with additional information and photos on how to create it. Have fun and pin away!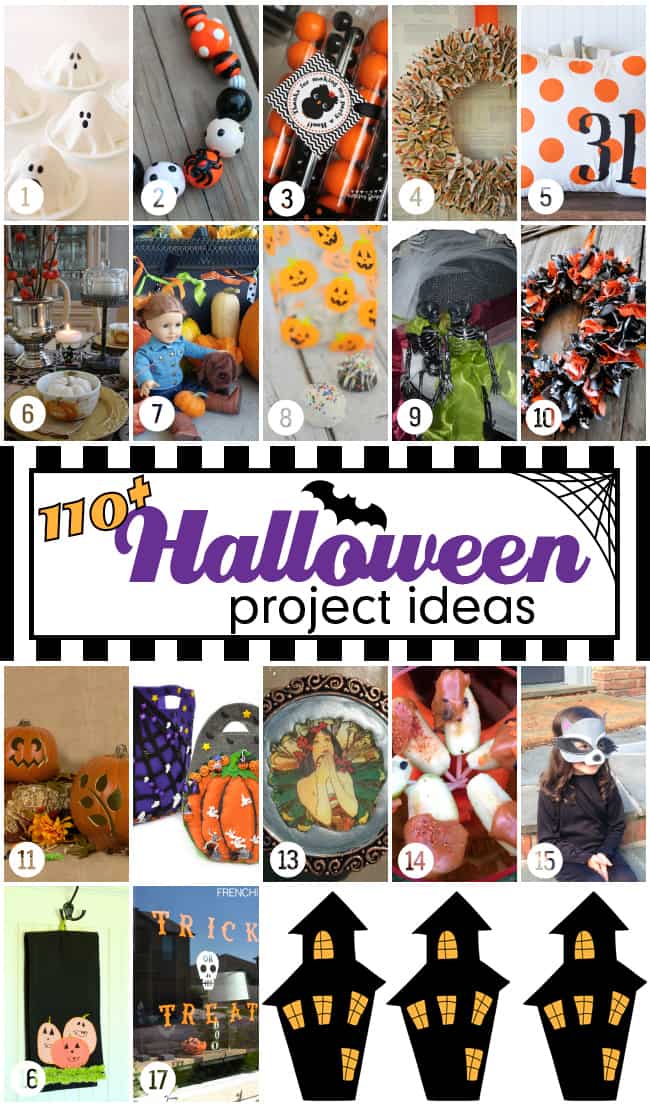 1. Mini Ghost Pumpkin Cakes
2. Easy Halloween Sculpey necklace
3. Owl-ween Party
4. Easy Halloween Cupcake Wrapper Wreath
5. Halloween Polka Dot Pillow
6. Halloween Dinner Party Table Setting
7. Halloween Party Garland
8. Halloween Oreo Truffles
9. Skeleton Hat
10. Fabric Halloween Wreath Tutorial
11. Pumpkin Carving 101
12. Dress It Up Halloween Trick-or-Treat Bags
13. Lips as Red as the Rose (an ICE Resin belt buckle)
14. Easy Halloween Caramel Apple Dippers
15. Raccoon Mask
16. Pumpkin Tea Towels
17. Easy Halloween Window Cling
Follow our Fabulous Halloween Ideas Pinterest board for even more inspiration!
Follow Design Dazzle's board Fabulous Halloween Ideas on Pinterest.
Thanks to all 110+ fabulous bloggers participating! We'd love for you to visit their blogs and see what else they're up to!