This is a Sponsored post written by me on behalf of FrogTape for SocialSpark. All opinions are 100% mine.
I'm so excited for this fun project! I have been lacking motivation to get this giant fake frame painting done….but then I got some Textured Surface by FrogTape in the mail…and I knew it was time to get out the paint!
Let me show you the reason I hesitated forever…..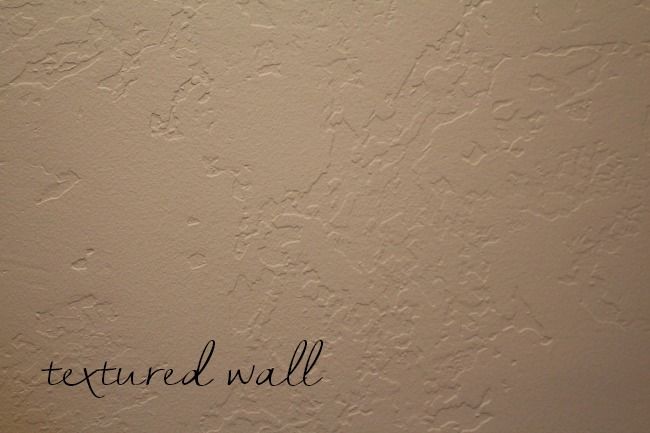 My whole basement is done with this MAJOR texture. I dread painting it…I especially dread trying to paint straight crisp lines!!! But this Frogtape® is just the thing to tackle my wall!!!
This is the before- before in my sons room. And then when we moved they got stuck in a pile in my basement.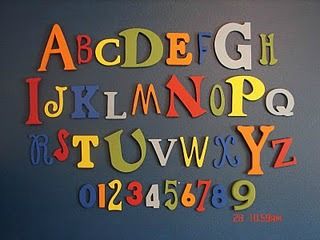 and around Christmas I decided to give them a facelift…
I used everything from paint to vinyl to bakers twine  to decorate them up….
and then put them on my wall (this is the kids tv room area…)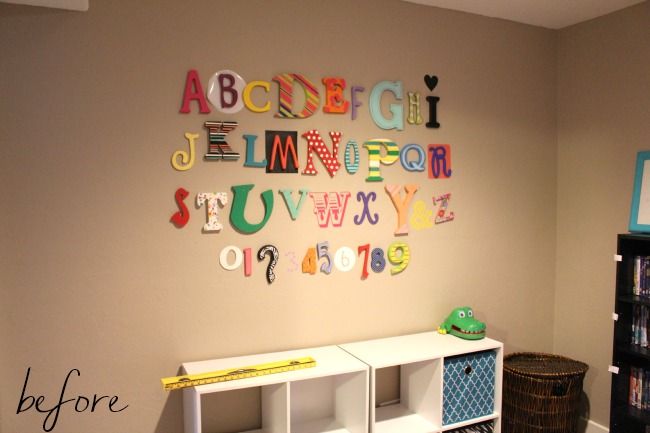 but I always hated the floating feeling they had. I knew I wanted a giant frame (but a real one can be PRICEY) So I knew I could just paint one–and that way get exactly what I want..for cheap!
I had to take off all the abcs….(I took a picture so I could put them all right back) and painted the background a sea foam blue.
Then I measured around ( it's about 5 inches) and placed my FrogTape®. I took my fingernail (but you could use a credit card or popsicle stick) and went around the edges making sure all the tape is down flat.
After this step you take a damp rag and go around all the tape. (this activates the Paintblock®  technology– FrogTape® is treated with patented PaintBlock® Technology, a super absorbent polymer that reacts with the water in latex paint and instantly gels to form a micro-barrier that seals the edges of the tape, which helps prevent paint bleed. )
Now…this is where you pull out the liquid sealer. You paint it around the edge of the tape.
You can see a slight sheen (I have my husband's construction lights on this…so you can see it really well. But in regular light you can't really see it!)
After it dries (about 15 minutes)–add your paint!
I could have just stopped there….but I had in my head some big black stripes. So after my white paint dried, I measured out my stripes with a pencil and added more FrogTape®. (and repeat the above steps….wipe with damp cloth, apply liquid sealer, let dry, add paint!)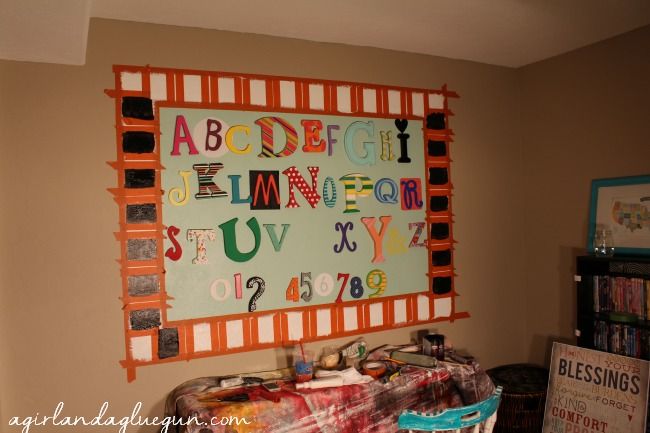 and my favoritest part….
the reveal!
I totally love pulling up the tape! It's my most favoritest part!!!!
and Look how amazing!!!
Such a beautiful crisp line….I thought it would be impossible on these textured walls of mine!!! And THAT is why FrogTape® is the best tape ever.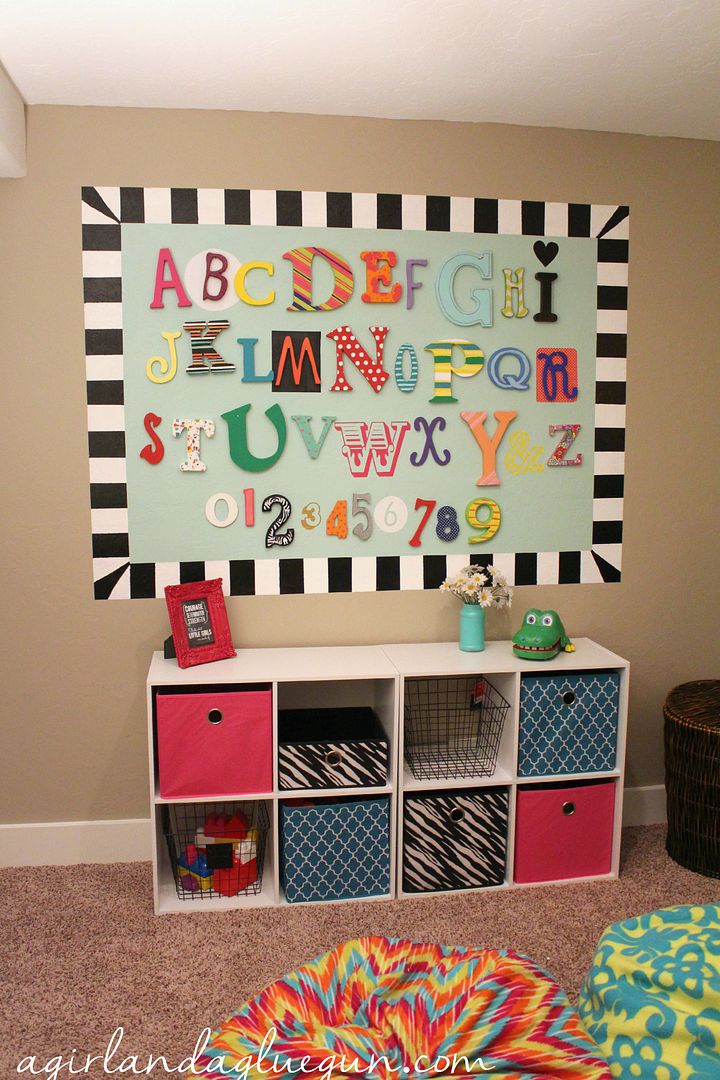 The kids room is still a work in progress….but at least I got one wall done!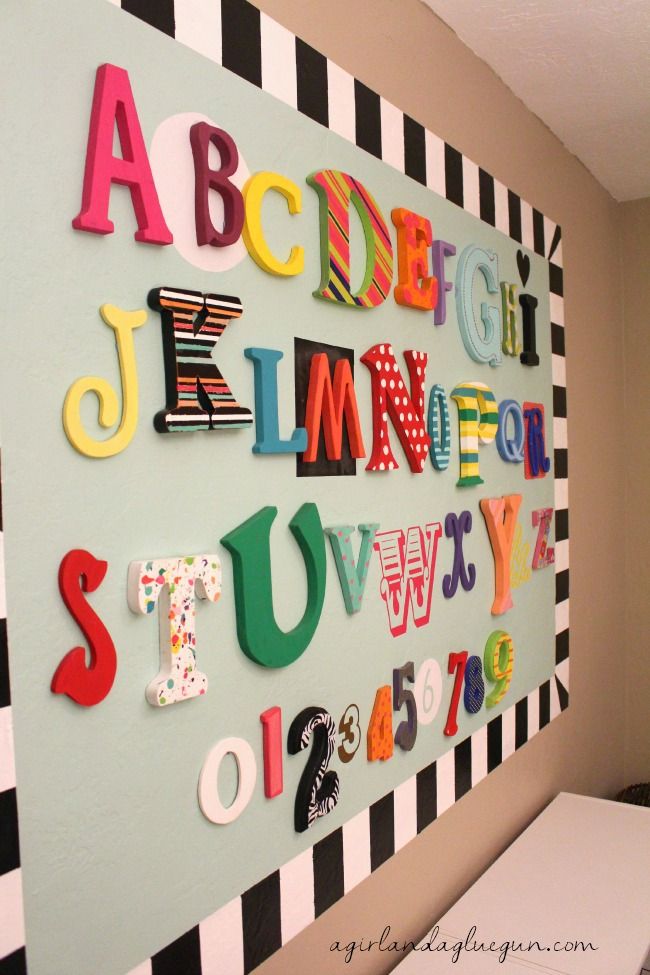 Do you a highly textured surface that could use a little FrogTape®???
Make sure to follow the FrogTape Textured Surface board on Pinterest