so excited to have alli here on my blog. I got to hang out with her at snap….and I loved loved loved her! and I love her blog/recipes..cause they are stuff that I totally would ACTUALLY make…like i know my kids would love them and they are full of ingredients that I have in my cupboard! and this sparking strawberry lemonade is PERFECT!!! love it!
******************************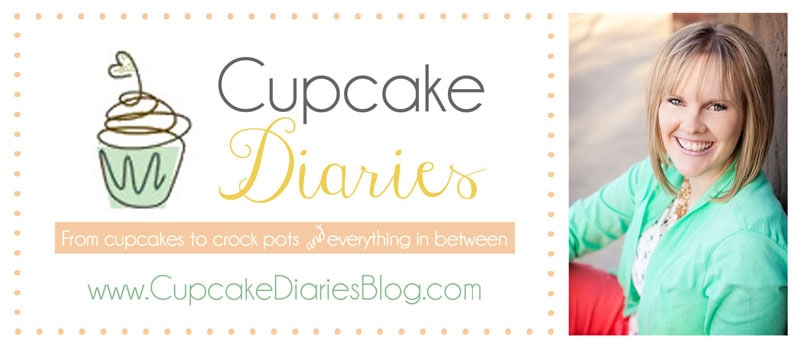 Hi!! I'm Alli from Cupcake Diaries and I am so thrilled to be here at A Girl and a Glue Gun sharing a recipe with you! Kim's blog is one of my favorites. I love how her personality shines through in each of her posts. Talk about a fun read every day!
Today I'm sharing a summertime drink recipe that my kids absolutely love. And the best part…They're SO easy to make!
Nothing screams summer beverage like a sweet and tangy lemonade. This recipe for Sparkling Strawberry Lemonade is a family favorite and so yummy to sip on by the pool or while reading a good book on these hot summer days.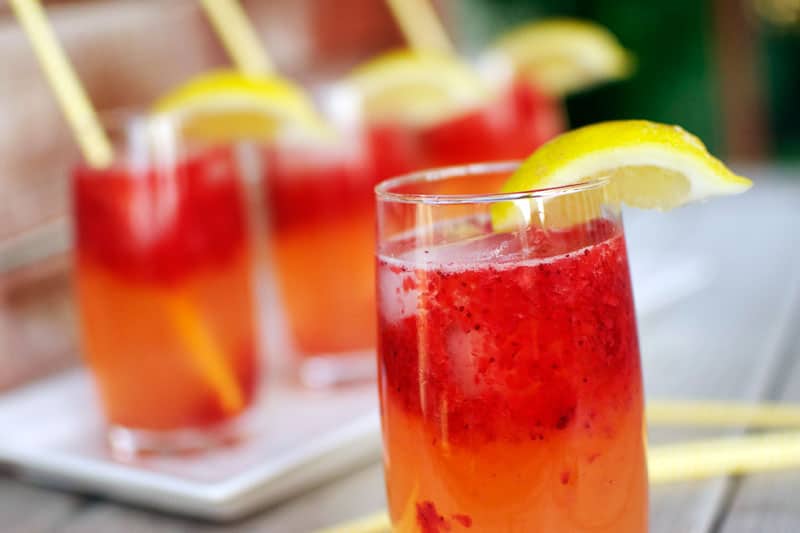 Sparkling Strawberry Lemonade
prepared lemonade concentrate (or favorite lemonade)
Sprite
1 small package frozen strawberries, thawed and pureed
ice cubes
lemon wedges, to garnish
Place 2 Tbsp pureed strawberries at the bottom of a 12oz beverage glass. Add 3 or 4 whole ice cubes.
Pour 1/2 c. Sprite and 1/2 c. lemonade over the ice cubes. Garnish with a lemon wedge and serve with a straw. Enjoy!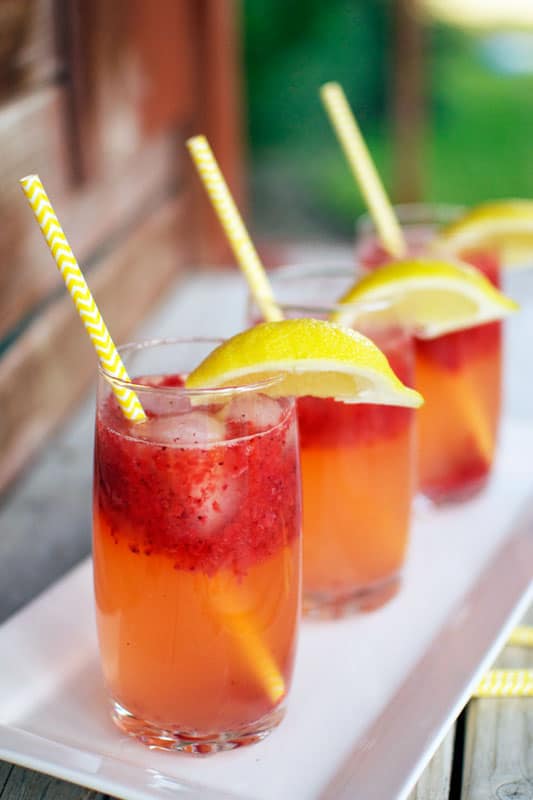 It was a pleasure being here today! Thanks for having me, Kim!
I'm all about easy and family-friendly cooking and baking over on my blog. Here are a couple of my favorite recipes!
Root Beer Pulled Pork Sandwiches