This is a Sponsored post written by me on behalf of Duck Brand provided by ShurTech Brands, LLC for SocialSpark. All opinions are 100% mine.
i love Duck Tape® so much! I decided to whip out a Valentine's Day craft –a heart shaped PINATA!!!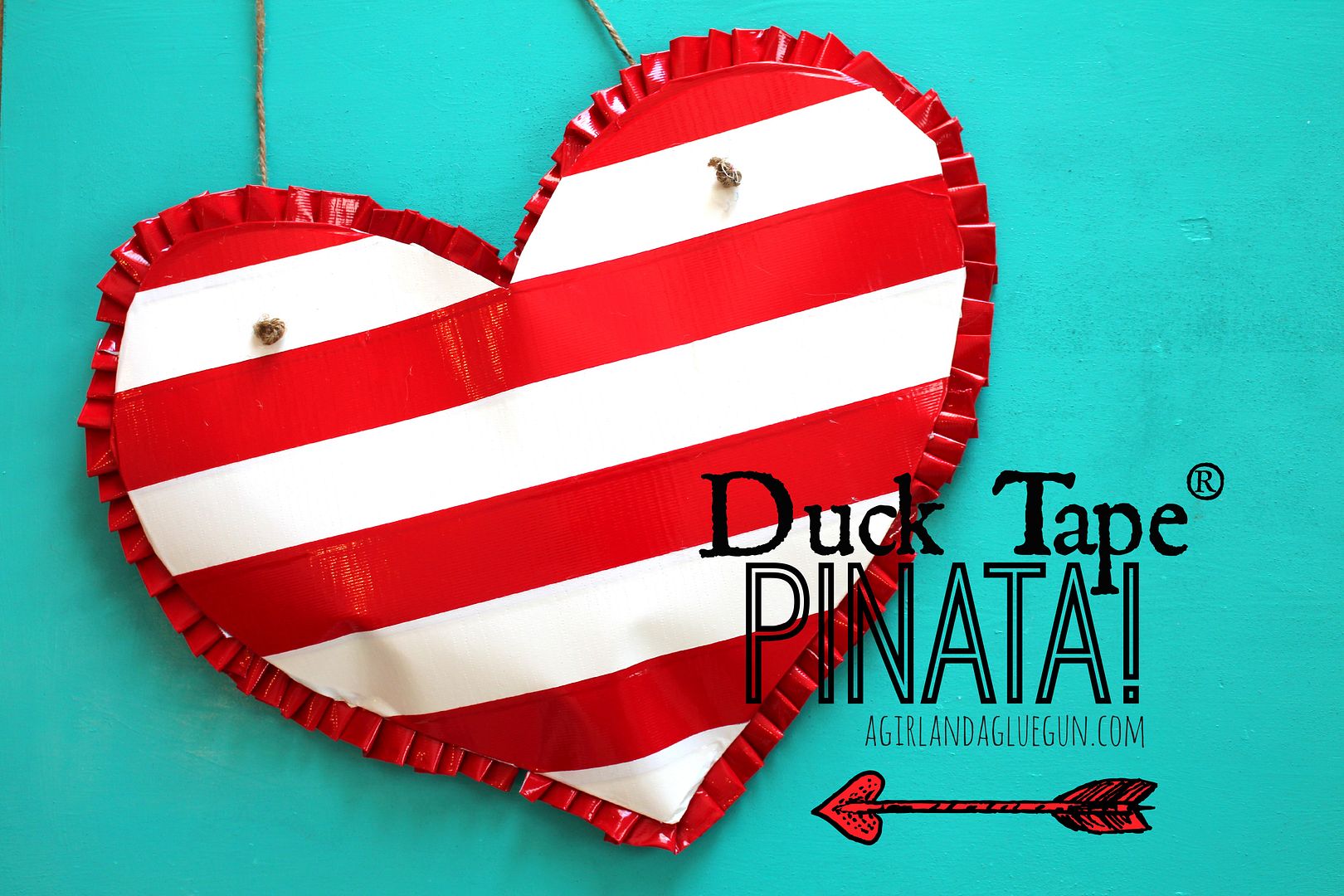 i don't know what it is about pinatas…getting to smack it….knowing there will be an outpouring of treats…either way–my kids LOVE them! so i thought it would be a super fun game at one of their school parties!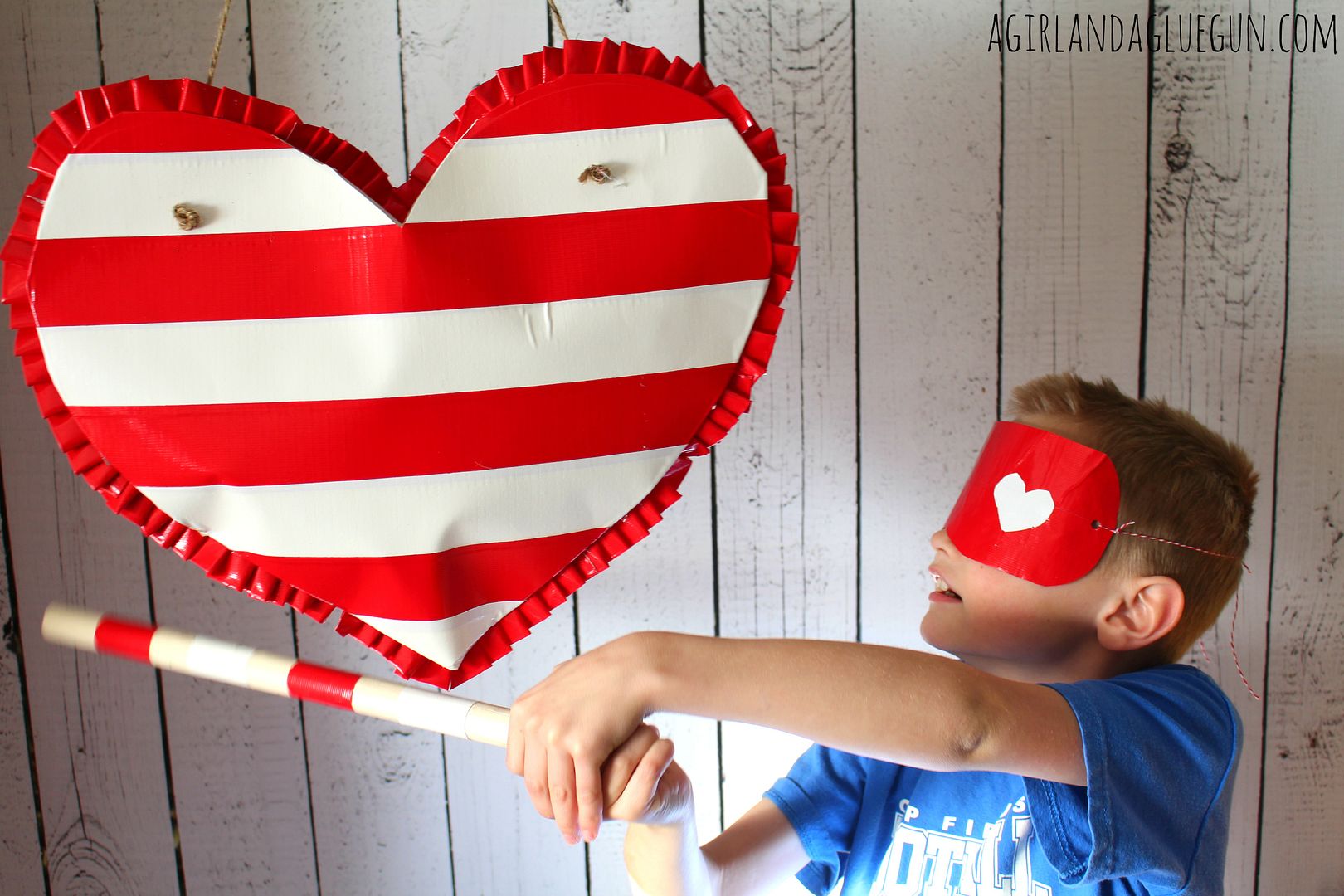 and..it's reallly easy!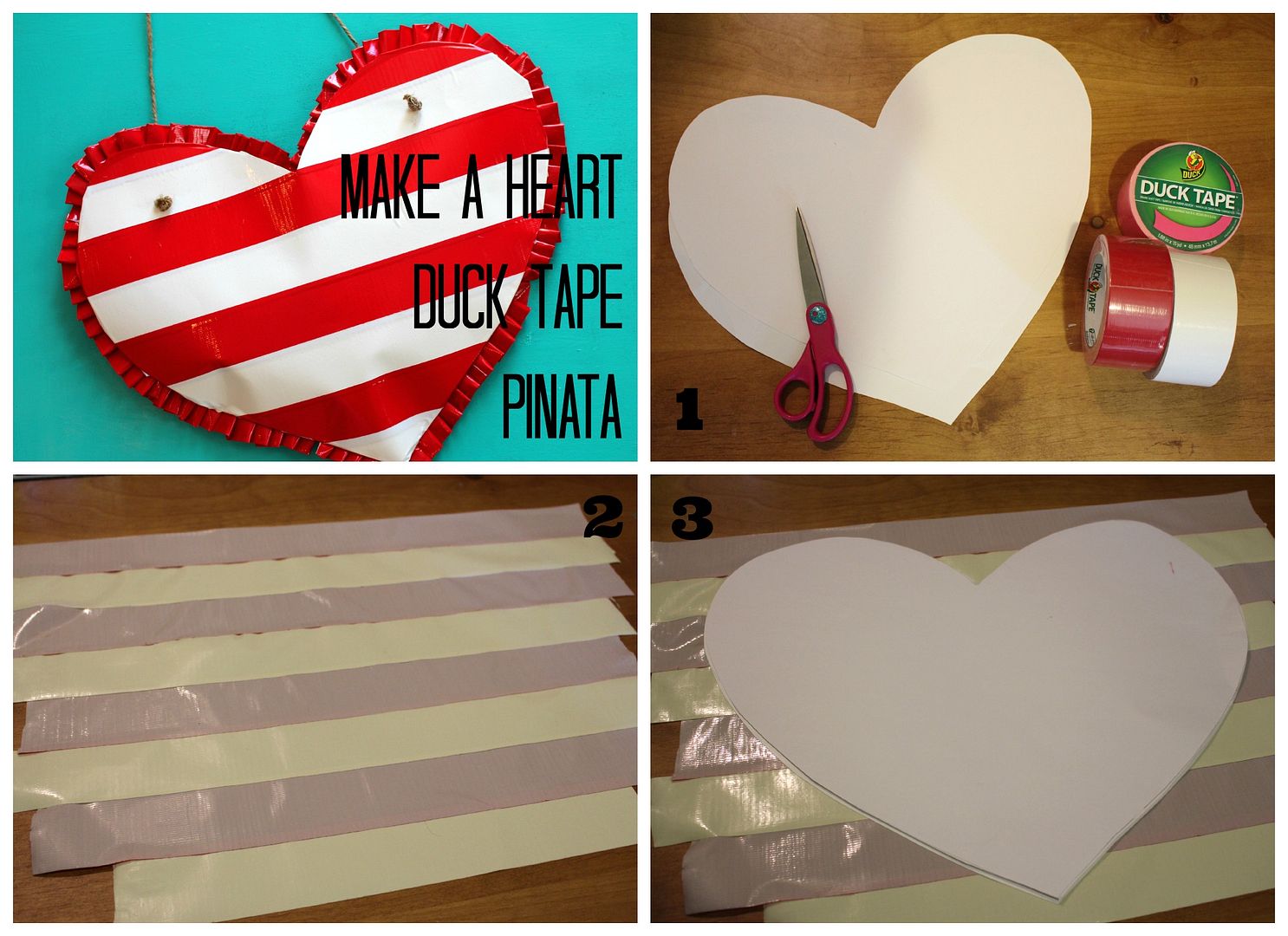 1. i cut two hearts out of cardboard (whatever size you want)
2. you will need to make a "sheet" of duck tape ® by overlapping the edges (i did stripes but check all the valentine themed ones!)
3.place both hearts in the middle and wrap the hangover tape around to the back.
you will then cut more strips to cover the back…
leaving the top open to put in the candy!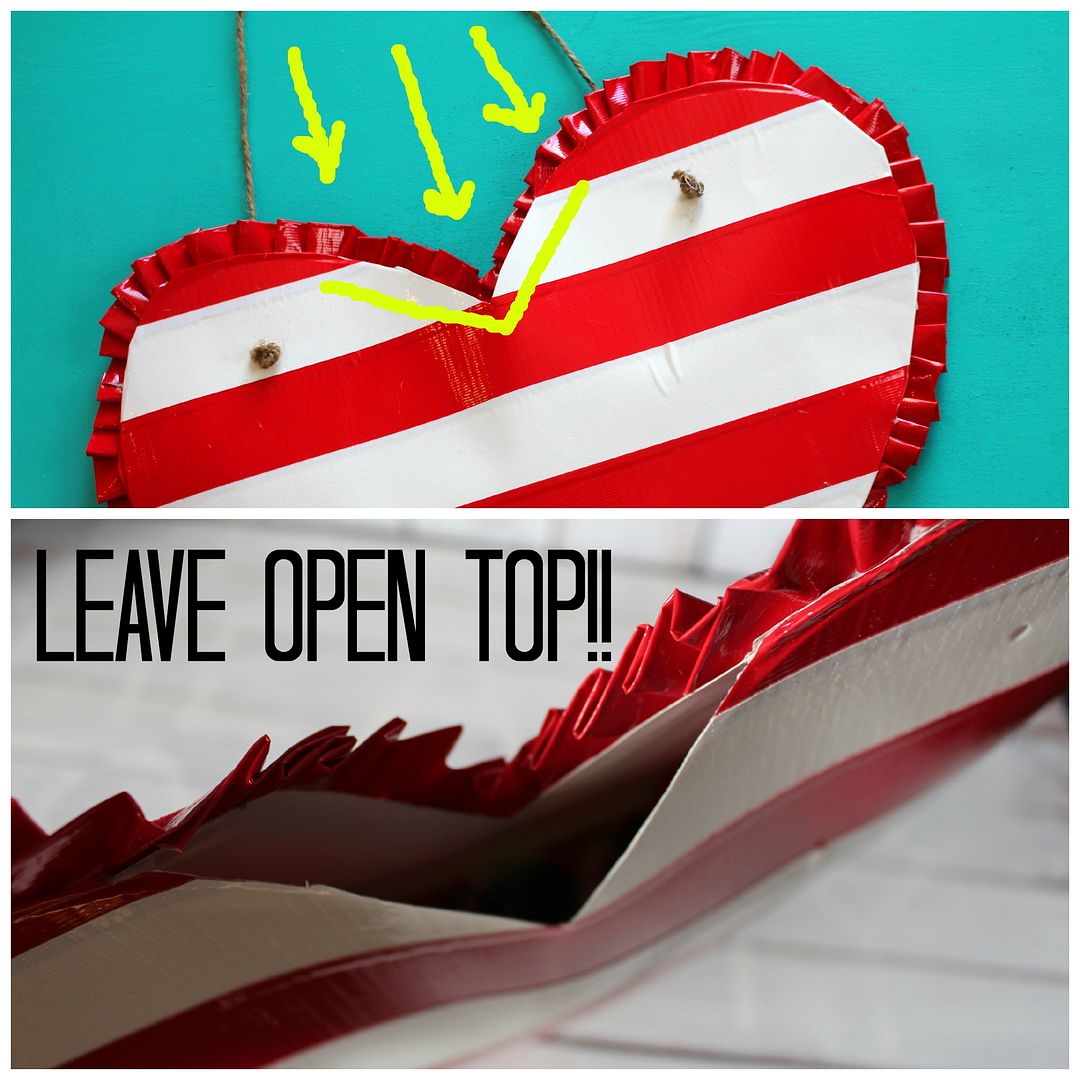 i had to add some ruffles around the heart…cause valentines screams girlie and ruffles to me!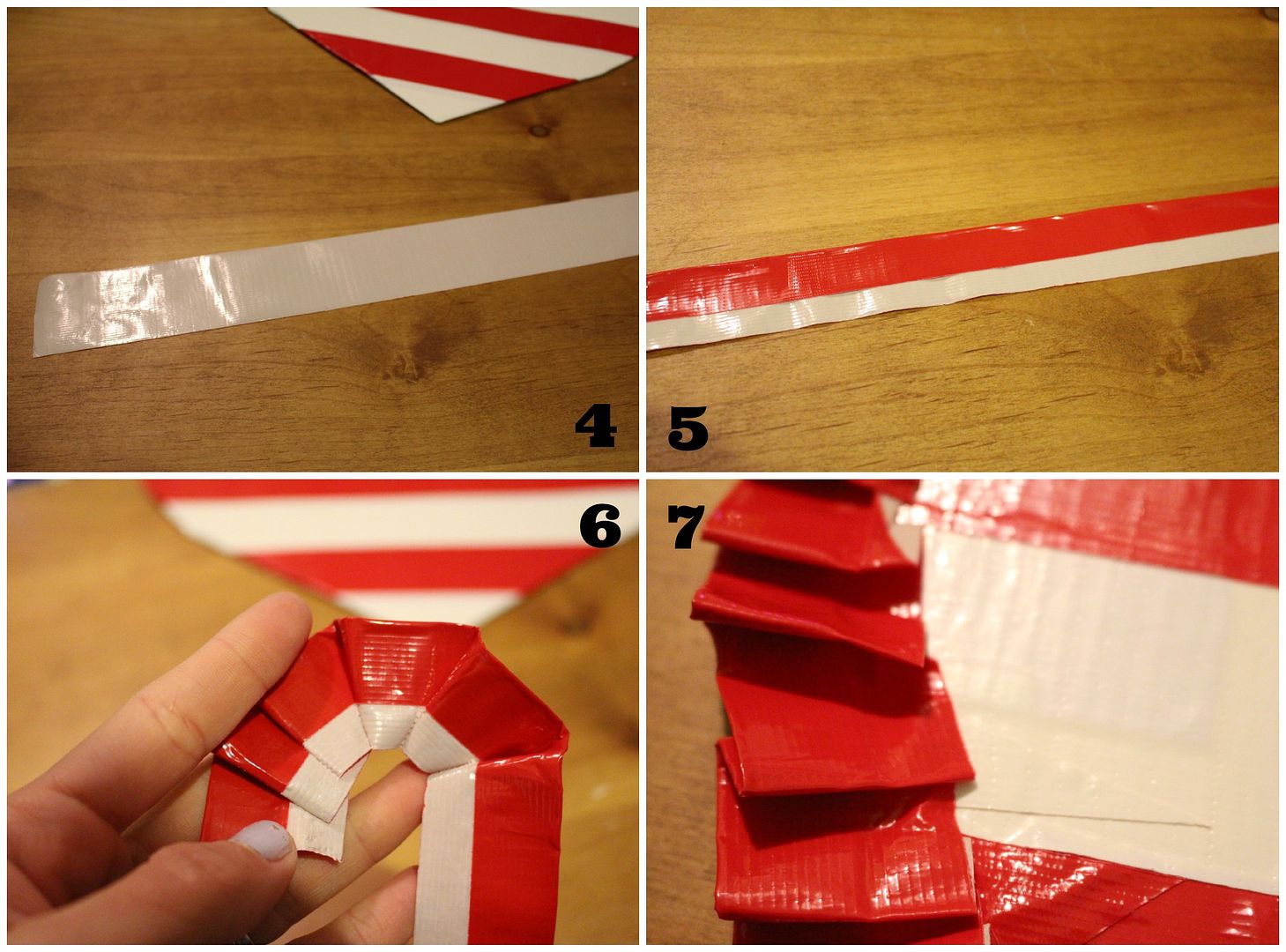 4. lay out a strip
5. fold over top leaving an exposed at the bottom
6. gather it by folding it over (the sticky exposed edge will keep it together…
7 then stick to the back!
(you could stop here and just use it for a valentines holder!)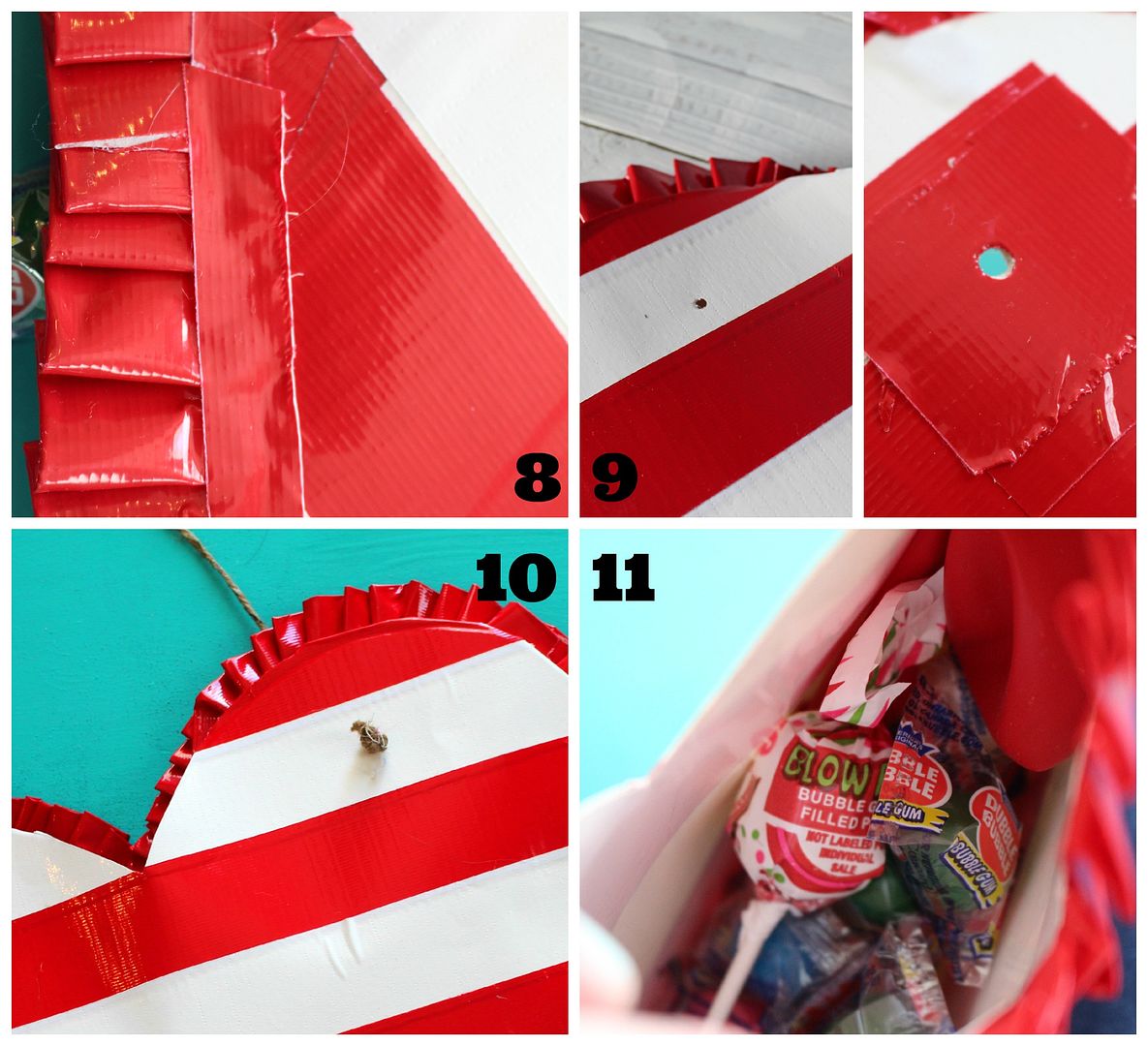 8. i cut a little strip to finish off the edge
9.punch two holes–(i reinforced with a couple leftover strips of duck tape®
10. wound some twine through the holes and tie a knot!
11. fill with all sorts of teeth rotting goodness!
I also used thetape to cover a dowel to hit the pinata with…and an eye mask for those cheaters!
and that's it! is so much fun! and it actual holds quite a bit of candy !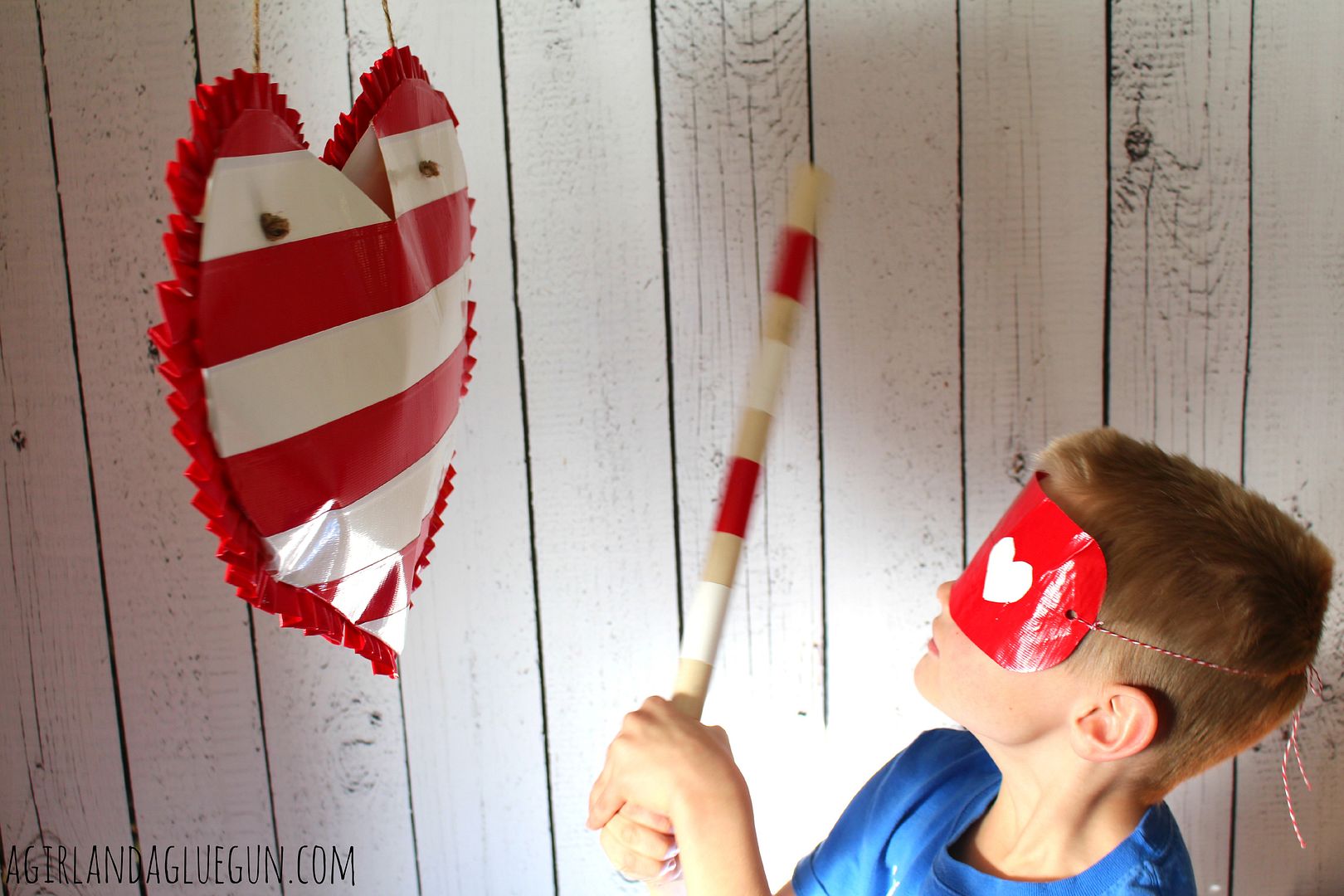 what are you going to create with duck tape® this Valentines day???
(make sure to follow on Twitter @theduckbrand for more great ideas!!!)