This is a Sponsored post written by me on behalf of FrogTape provided by ShurTech Brands, LLC for SocialSpark. All opinions are 100% mine.
So I set up my Christmas tree the other day.
and it's small. I mean reallllly small. Which was fine for my last house..cause it was small too. But in my new house it looked…dorky. seriously dorky. I was taller than it (although it says it's a 6 foot tree on the box! maybe with the star on top!!!)
Anyways… I plan on buying a new one. But you all know how I'm cheap and so I'm waiting for the clearance price AFTER Christmas! So we are stuck with elf tree.
Lucky for me…I found this box my husband made (he uses it for hunting) and it just happens to be the perfect size for my christmas tree to sit on!
but it was ugly. and so I gave it a Christmas makeover with FrogTape Textured Surface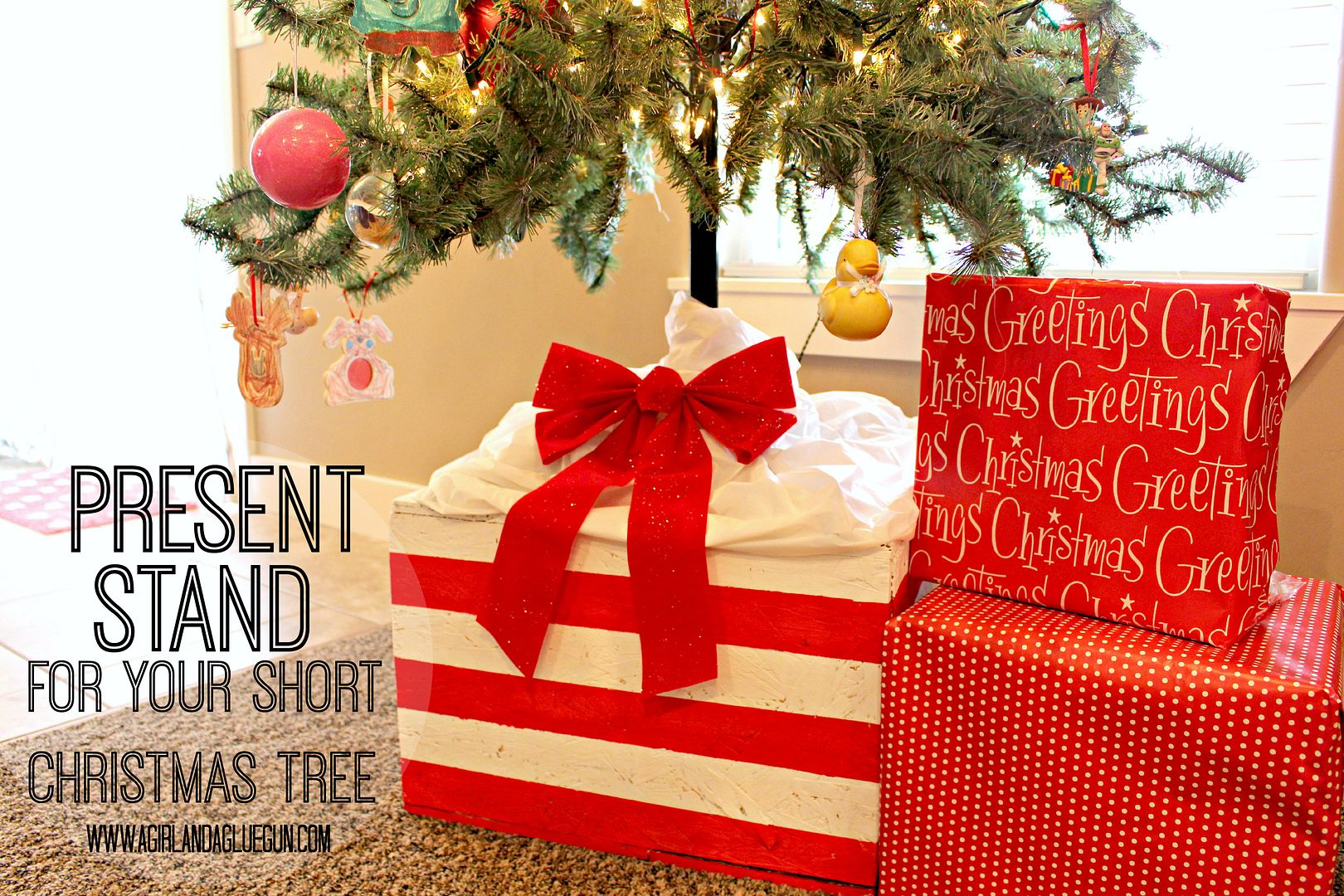 I made it look like a giant present! (that is just a white tablecloth on top with a big red bow from the dollar store!
So this box is made with plywood–like really rough don't run your hand along it or you will get 1600 splinters plywood. and so it was perfect to try out with FrogTape®'s new Textured Surface.
you basically tape it off and then run the liquid paintblock edge sealer along the edges to prevent leakage! It's pefect for those reallllly textured items!
and because I'm curious
(and my walls downstairs are nightmare with texture and I wanted to know how well it work with them!)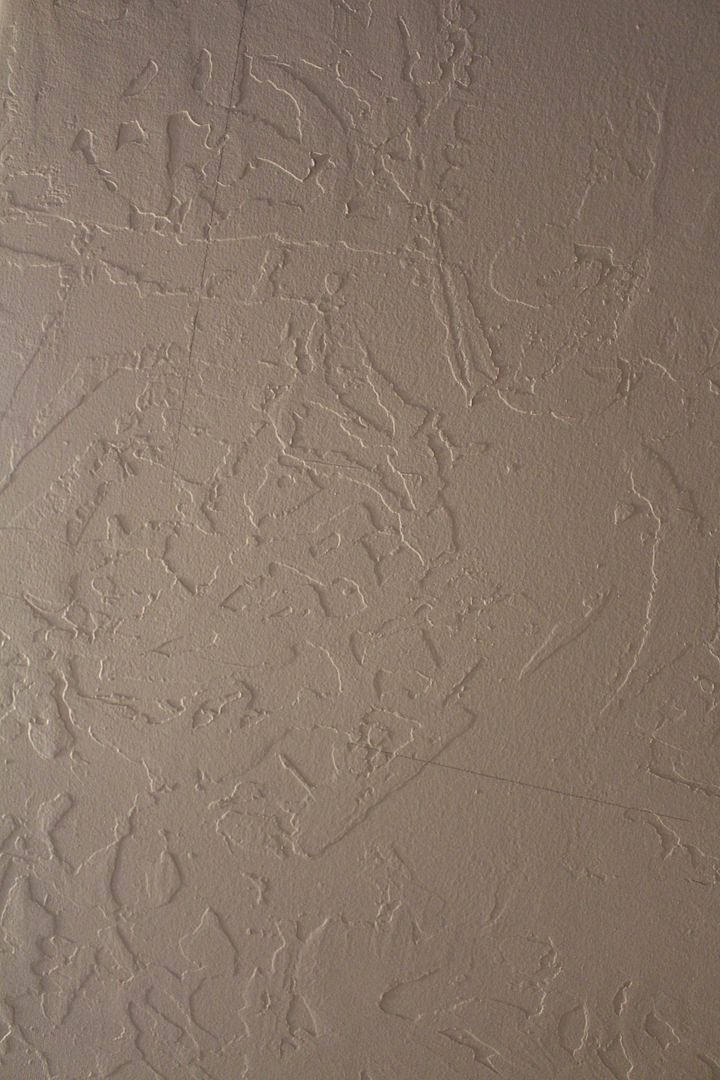 I didn't apply the sealer on some of the tape….
wanna see the results?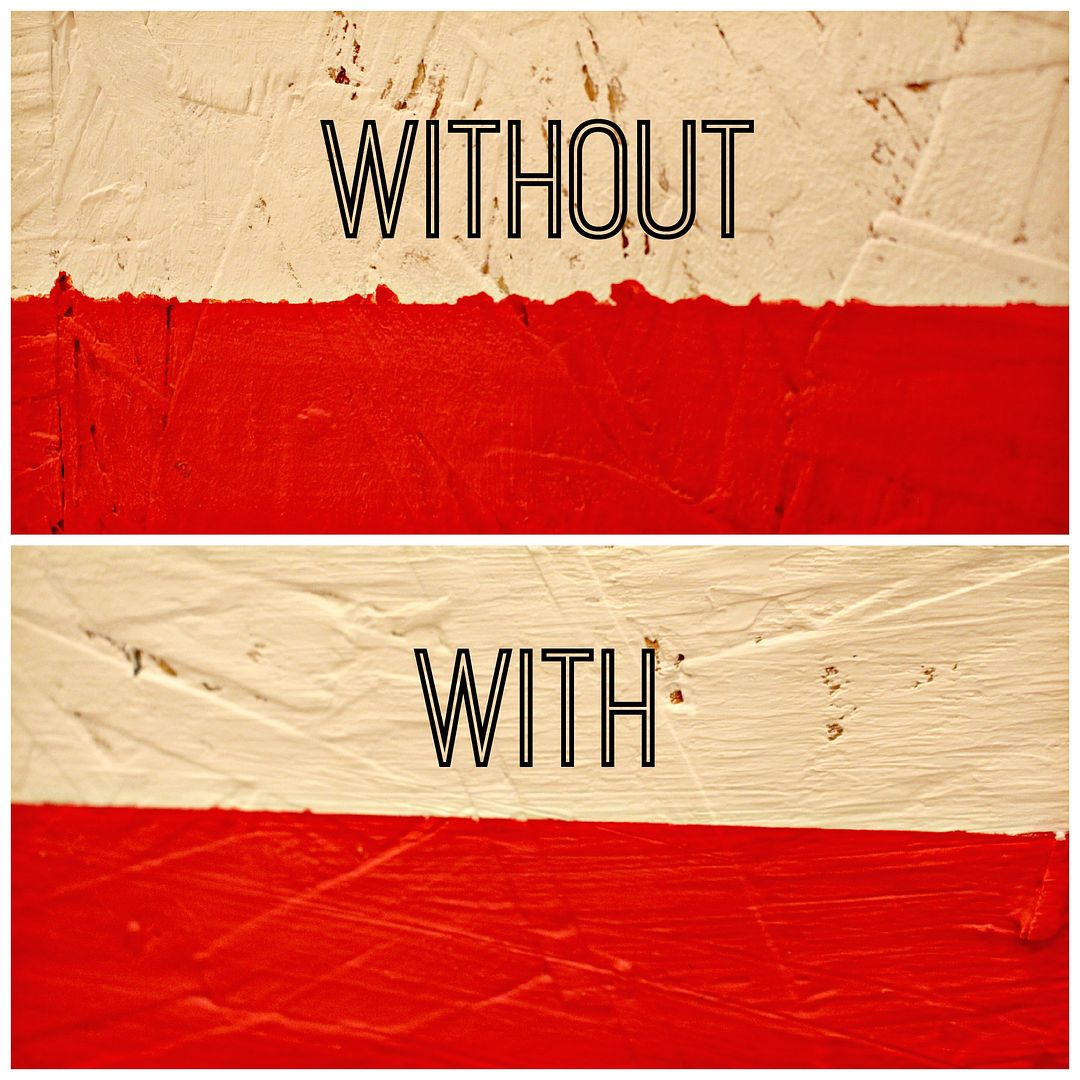 ( this is extreme closeup!  )
pretty freaking awesome right!!!!
I mean check out the finished product…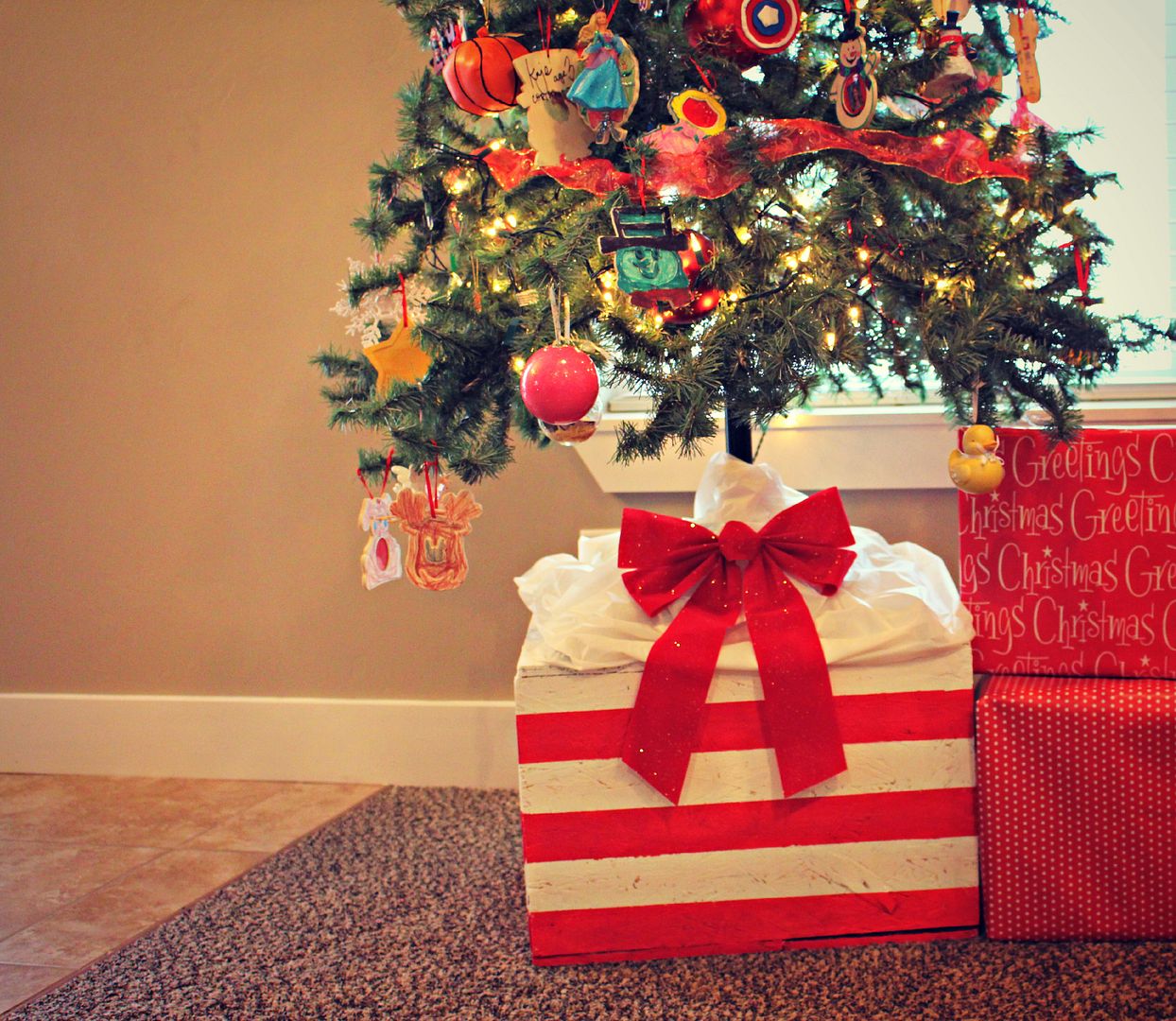 pretty rockin stuff! So don't throw out your small Christmas tree! revamp the stand!
make sure to use the hashtag #texturedsurface to show off your projects!
FrogTape® is on twitter @FrogTape –follow them for great ideas and inspiration!